Kelvynboy – Wetin Be SARS | Ghanaian Afrobeats artist Kelvynboy has added his voice to the ongoing massacre in Nigeria by calling for peace to be restored. He is one of the very few artists who have released a song addressing the endless fracas.
READ ALSO: The Full List of Cast Stryke TV Series 2020
The award-winning musician released Wetin Be SARS, a mid-tempo afrobeat single to question why the brutality is still ongoing and why it is very bad to kill fellow countrymen. The song currently has over 1700 views a few hours after its release. It doubles as a few of the well-written campaign songs against police brutality and its related events in Nigeria.
Kelvynboy is set to release his debut album dubbed Black Star which is slated for release by the end of October.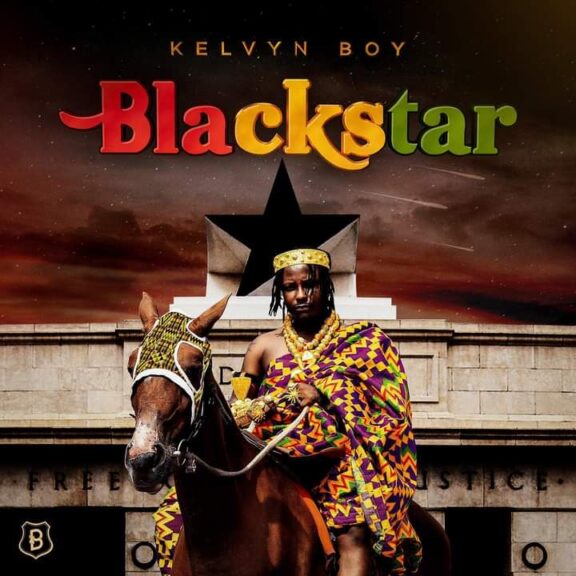 Kelvynboy Wetin Be SARS Lyrics Video
Listen to Kelvyn boy Wetin Be SARS
THIS IS WHAT HAS BEEN GOING ON IN NIGERIA.
The past weeks have seen an unending uprising across the major cities in the most populated African country Nigeria over what they have described as negligence and inhumane treatment meted out to them by their leaders by their having created the Special Anti Robbery Squad, a police force unit which was created in 1992 to curb robbery related issues which have now outlived its usefulness by killing the youths over flimsy reasons and unwarranted suspicions most especially the sight of youth having an iPhone, dreadlocks and other expensive materials in their possessions.
READ ALSO : Kumerica: How The Asantes Are Putting Ghana In Front of The World
This led to massive peaceful protest which saw many celebrities joined the youth in making their grievances known to the government in their quest for change. However, the peaceful protests didn't see the light of the day, after it turned horrible with the security forces specifically the police and the military joining hands to commit a huge blunder by killing the youth in cold blood. This development has rather heightened the call, from across the world, for calm to be restored in the West African country.
Reporting from crediting sources in Nigeria, over 70 youths have been murdered with many left with different degrees of injuries.
We would like to know what you think about Ghanaian Afrobeats Megastar Kelvynboy Releases A Song To Address The Ongoing Uproar In Nigeria. Share your thoughts and comments below!
Do you love this article? Subscribe to our newsletters and notifications to receive the latest music video and news updates on your device as soon as we publish them. Share this article with your friends, families, and loved ones to help it reach others on the various social media platforms. Thank you!
Source: 247Hitz.Com