How To Register And Activate Vodafone Cash
Guidelines To Help Anyone Activate Vodafone Cash On Their Number
How to Register Vodafone Cash | Since the emergence of mobile money transfer in Ghana, many telecommunications have adopted this technology to aid their subscribers to send money using a combination of their numbers and pin codes. Vodafone Ghana is one of them. They introduced Vodafone Cash, a mobile money platform for their subscribers.
In this article, I am going to show you how to register and activate Vodafone Cash on your number (that is if you are not already registered). This will enable you to send money to other registered Vodafone Cash subscribers free of charge*. It doesn't end there, the good news is that you can also send money to friends, families, and loved ones who are not on Vodafone Cash or uses a different network at a small fee.
SEE ALSO: Vodafone Ghana Introduces No Expiry Bundles.
How to Register for Vodafone Cash
Visit any Vodafone Cash (mobile money) agent or Vodafone retail shop* or
Call the Vodafone helpline by dialing 100 or
Text "Register" to 558 or dial *558# for self-registration
*you will be required to present a valid photo ID as part of the registration process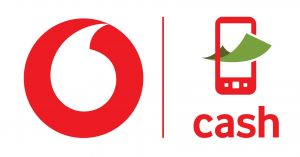 READ MORE: All Vodafone Data Offers And Their Shortcodes.
How to Activate Your Vodafone Cash Wallet
Dial *110#
Select 0 to activate and follow with your secret PIN.
Enter the PIN again to confirm.
How to Load Your Vodafone Cash Wallet
You can load your Vodafone Cash wallet at a:
Mobile Money agent or at a Vodafone Retail shop or
Move funds from your bank account to your Vodafone Cash wallet.
READ THIS: Vodafone Group Foundation Introduces Vodafone Instant Schools.
How to Send Money From Your Vodafone Cash
Dial *110#
Select 1 and follow the prompt.
How to Buy Airtime (Credit) Using Your Vodafone Cash Wallet
Dial *110#
Select 3 and follow the prompts.
READ MORE: List of YCEO 50 Young CEOs in Ghana 2020.
Was this article useful? Would you like to receive more in the future? Subscribe to our notifications to receive the latest updates as soon as we publish them. Don't forget to share this useful article with your friends, family, and loved ones on the various social media platforms.