Stryke Ghana TV Series Will Deliver Just Like YOLO – Ivan Quashigah
Stryke Ghana TV Series Will Deliver Just As YOLO Series – Ivan Quashigah | "Things We Do for Love, YOLO", do these sound familiar to you? Farmhouse production is coming your way with another interesting television series known as "Stryke" which we talked about in an earlier article.
Mr. Ivan Quashigah, Chief Executive Officer (CEO) of Farmhouse Productions has said "Stryke", his yet to be released TV Series is going to hold as much excitement as the previous series they produced; "You Only Live Once (YOLO) and "Things We Do For Love".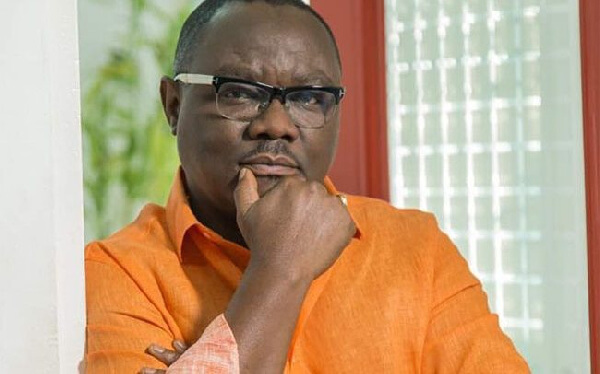 WATCH VIDEO: Stryke TV Series Behind The Scenes Day 1.
Farmhouse Productions is set to outdoor the "Stryke" Ghana series very soon with some amazing characters which will include Vanessa Donkor, Rev. Benjamin Adalete, Aaron Adatsi, Priscilla Opoku Agyemang (Ahoufe Patri), Mariam Owusu Poku, Jason Edwards, Dela Seade, Mariam Owusu-Poku, Pearl F|raklin-Sam, Nana Poku Jnr., Jason Edwards (Since The 80s), Joseph Hergurson, Pearl Aba Gibson, Sabina Dzifa, Susan Quarcoo, and Brian Ocansey (Monster).
Mr. Quashigah made mention that the "Stryke Ghana TV series", like "YOLO TV Series" and "Things We Do For Love" was aimed at entertaining, educating, and informing the youth on some of the negative attitudes and influences that tend to take them off their paths. He made this revelation in an interview with GNA Entertainment.
RECOMMENDED: Stryke TV Series Behind The Scenes Day 2.
"The Stryke series is for the youth and the young at heart. It presents the idea that young people should not wait until they get big paying jobs before starting work.
"Viewers would appreciate the usual high production values from Farmhouse and will learn the value of perseverance, the trickery of some young men when interacting with young and innocent girls and that love conquers all and does not know any social class," he said.
He added that "Stryke" unlike "Things we do for love" and "YOLO" is self-produced and not funded thus Farmhouse had to take care of the entire cost of production which was challenging especially in this era of a global pandemic where they had to ensure the safety of the cast.
SEE ALSO: YOLO Out Takes: Claudia Abbey aka Antoinette Before YOLO Season 6.
We would like to know what you think about Stryke Ghana TV Series Will Deliver Just As YOLO Series – Ivan Quashigah. Share with us your opinions in the comments section below.
Do you love this article? Subscribe to our newsletters and notifications to receive the latest music video and news updates on your device as soon as we publish them. Share this article with your friends, families, and loved ones to help it reach others on the various social media platforms. Thank you!